Meet the Team
"Besides the soul-satisfying experience I get from helping people like you," says Dr. Patterson, "one of the great things about Patterson Chiropractic Center is I get to work with a great team."
---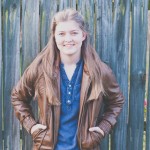 Sarah Shelton – Exam Tech/Chiropractic Assistant
I joined Patterson Chiropractic in the summer of 2015. Though I had never been introduced to chiropractic care, I soon discovered how beneficial it is to everyday life. I believe one of the greatest things about working here is watching how effective chiropractic care can be, not only for myself but for others as well.
When I am not in the office I enjoy reading, writing, hiking, going on adventures, and trying new things. I currently live in Columbia with my family and attend Lifehouse church. I am excited to start this journey with you and look forward to meeting you!
---
Laura Klostermeier – Administration 
I joined Patterson Chiropractic in 2014. I originally started out as a patient. I had two neck injuries and had been to multiple chiropractors trying to find the right one. After my first visit I knew this was the chiropractor for me. One thing led to another and I eventually started working here. Without chiropractic care I would not be able to enjoy the daily activities that I do now. It has made a huge difference in my life and I know it will make one in your life as well.
When I am not in the office I enjoy spending time with both my family and my church family, baking, walking/hiking, and reading. I look forward to helping you reach your goals and welcoming you to the office!