Spring Hill Chiropractor Offers Patient-Centered Care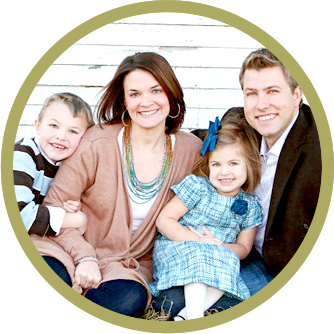 Patterson Chiropractic Center provides a warm environment that's conducive to people realizing their health goals — not our goals for them, but their goals for themselves. We think this is an important distinction. Spring Hill chiropractor, Dr. Paul Patterson loves seeing the positive, life-changing effects of chiropractic in patients' lives. We respect our patients and we respect their time. Our hope is for you to achieve the goal you've set for yourself through gentle chiropractic care, whether it's eliminating pain or realizing total health and wellness.
Natural, Noninvasive Health Solutions
We offer people all natural, noninvasive, and completely customized health care solutions that focus on an inside-to-outside philosophy. The central nervous system is the master controller of your entire body, and when there is interference, your body will not perform at its full potential. Dr. Patterson has been trained to find and remove this nerve interference that will help you achieve optimal health.
Gentle Patient Centered Care
Dr. Patterson offers the only instrument-based practice in the area, providing patients with the most popular low-force approach to chiropractic adjusting in the world: the Activator Method®. This method used exclusively at Patterson Chiropractic Center features a handheld, spring-loaded adjusting device that delivers a gentle and accurate adjustment to all members of the family, from newborns to seniors.
Enthusiastic patients of our family practice agree that even the most chronic health challenges respond well to this method of care!
Dr. Patterson looks forward to welcoming you to his chiropractic family! Call (931) 489-5989 today to schedule an appointment.
---